There is no denying the influence of Tina Fey's creation 30 Rock on contemporary comedy, especially the workplace sitcom. Its joke-a-minute scripts, cast of caricatures gamely played by an iconic ensemble and unrivaled comic world-building have been the topic of many a television enthusiast's impassioned discussion. When the show finally ended in January of 2013, comedy fans the world over were left with a void in their lives. That is, until a whole two years later, when they were blessed with the Netflix original series The Unbreakable Kimmy Schmidt, another New York-set Tina Fey creation, this one co-created by Robert Carlock, whose mind gifted us some of 30 Rock's best episodes (hello, "Apollo, Apollo"). Of course, all good things must come to an end; at the top of this year, The Unbreakable Kimmy Schmidt reached its conclusion, and so too did another era of television comedy, one marked by a buoyant spirit and daring formal digressions. Therefore, in the optimistic spirit of the show, the time has come to celebrate its finest moments rather than mourn its loss by listing what I consider to be the show's all-time greatest episodes, if only to distract me from the returning feeling of sadness that overwhelms me to the same degree that it did back in 2013. Spoilers abound.
5) I consider the third season of the show to be its weakest, with its jabs at contemporary college culture coming off more cringe-inducing than clever and much of the show's original thematic basis in overcoming trauma being lost amidst a sea of halfway completed story arcs and confused social commentary. That said, the show managed to pull some memorable moments out of an otherwise limp batch of episodes, like the endlessly quotable showdown between Titus's macho persona "Cork Rockingham" and the slimy Duke Snyder ("Wango tango!") and Laura Dern's turn as the Reverend's lover Wendy Hebert (but when does Laura Dern do bad work?). For the best episode of the season, though, the choice would have to be "Kimmy and the Trolley Problem!" [S03E12]. The return of Cyndee Pokorny ("from the kidnapping") is joyous and her unlikely friendship with Titus is gleefully absurd (they both want 'dessert spaghetti' for dinner, and now I want it, too), the runners of "Everybody leave" and people's disgust with the name of Xanthippe's talk show ("Is she married to that?") never fail to get a laugh. However, the essential nature of this particular episode comes from the handling of Jacqueline White's personal liberation, which is a joy to watch when considered in the context of her series arc. A character who was introduced to us as a bourgeois trophy wife once upon a time seems nigh-unrecognizable when we are confronted with her Real Housewives audition tape. Jacqueline achieves self-actualization by severing the link between personal contentment and a subservient lifestyle, which neatly ties into the episode's exploration of both egotism and utilitarian principles. Everything discussed makes this an all-time banger of an episode already, but that it ends with a horrendous electric bass solo from a grinning, afro-adorned Kenan Thompson is just the icing on the cake.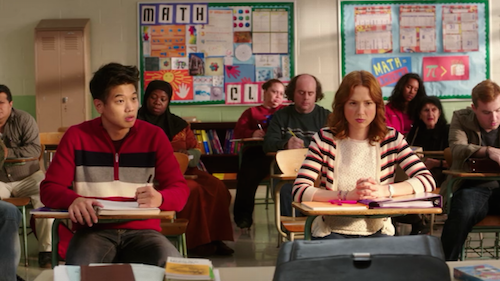 4) "Kimmy Goes To School!" [S01E06] could have been a lousy mess for twenty-two minutes and ended with the hilarious music video for "Peeno Noir" and it still would have been in my top five, but thankfully, the rest of the episode leading up to that one minute which ranks among Jeff Richmond's greatest musical triumphs is just as strong. That a seemingly curious running gag about Richard Kind's character Mr. Lefkovitz showing his class Major League day after day becomes the key to unlocking the major plot twist is the kind of sharp comic story writing that was this show's bread and butter. The iconic moment when Lillian sees a pug in a neckerchief eating sidewalk pizza and thinks of Titus is not only a funny joke but also a testament to the vividness with which the characters were written, with traits recognizable enough to be represented with absurdist shorthand. Speaking of the jokes, many of the best ones in this episode do what the most fondly remembered 30 Rock jokes do— expand the loony logic of the show to its entire world. Throwaway details like "Winston Zeddemore High" and "Slutsicle Orange lipstick from Ke$ha's Morning After collection, available exclusively at Hess gas stations" are meticulously worded hints at the heights of madness of Kimmy Schmidt's world, a madness that would become even more apparent as the show reached its final moments.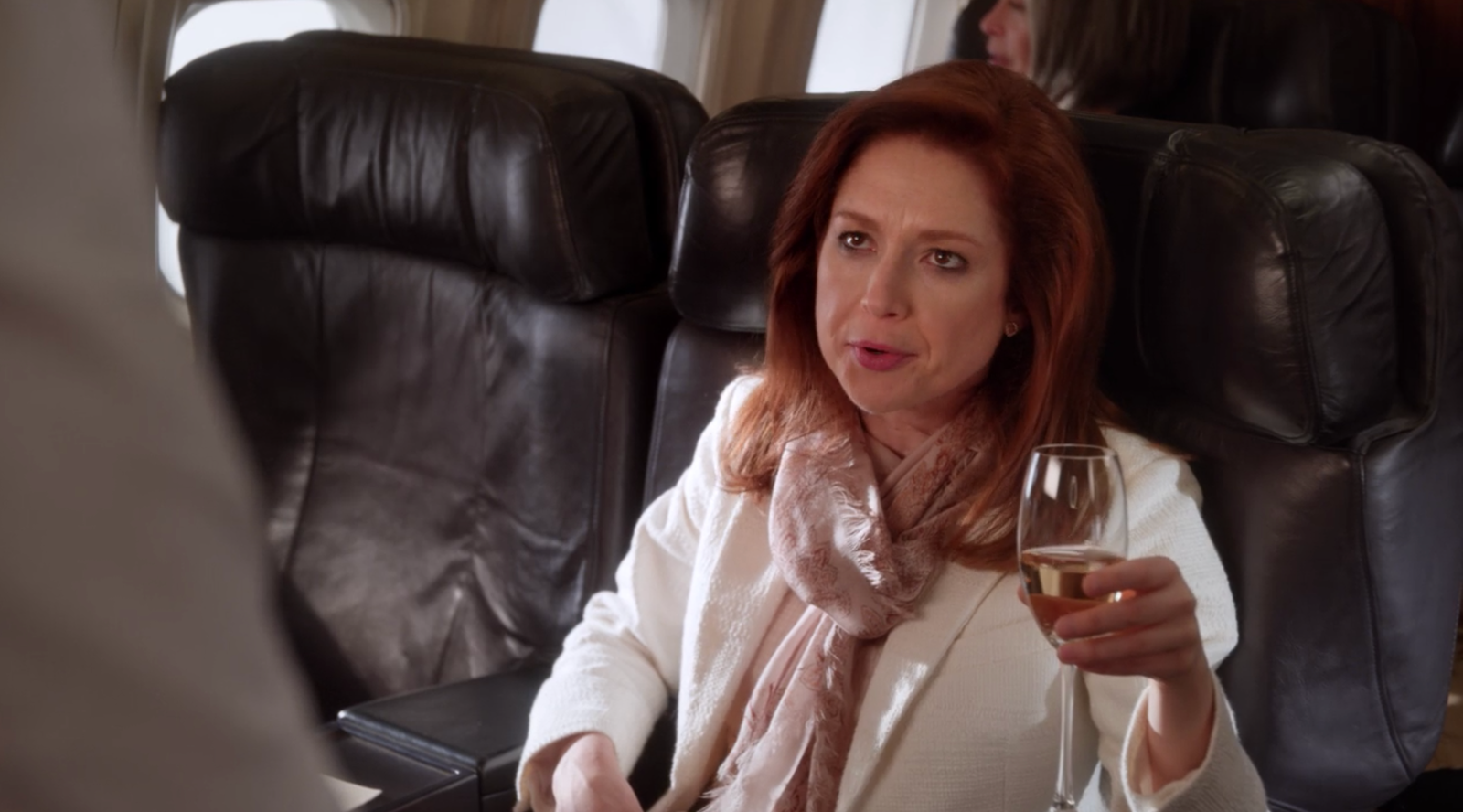 3) "Sliding Van Doors" [S04E09], much like my soon-to-be-revealed top two episodes, is a huge break in format which pays off in spectacular fashion. In just under an hour, the show pushes all of its central characters to the opposite ends of destiny's hand, remixing their narratives but keeping their souls intact. That the main question of the episode is "What if Kimmy and Titus saw the movie Sliding Doors?" is just plain fun, if purposefully thematically unsubtle. But who has any want for subtlety when we have unique character combinations (Gretchen and Titus! Mimi and Mikey!), a gangland drama parody in Lillian's subplot, and Jane Krakowski's dainty inflections battling a Jersey drawl? Its jabs at the president are admittedly clumsy and break immersion considerably, but I'm not set on letting him ruin this crafty narrative experiment, nor I feel, should you, dear reader.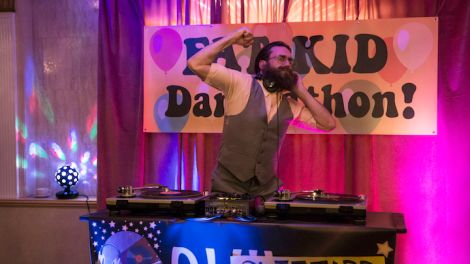 2) "Party Monster: Scratching the Surface" [S04E03] is director Rhys Thomas's note-perfect take on the true crime documentary. Considering his experiences directing the one-of-a-kind IFC series Documentary Now! alongside Alex Buono, Thomas feels like the only person who could ensure that the satire was accurate and specific enough to keep the whole enterprise from feeling like a cheap gimmick and possibly even like free advertising for Netflix, who churn out rote true crime docs like this seemingly on a weekly basis. Granted, Netflix's own limited series American Vandal accomplishes much of what Thomas does here stylistically, but as with all things Kimmy Schmidt, the unique details push the comedy over the top. A two-part gag about footage of a passenger plane landing stands out among the show's best, and the very real footage of Jon Hamm's appearance on a 1980s dating show has to be seen to be believed. Admittedly, a lazy joke about cross-dressing and "catfishing" comes off as crassly transphobic, and once again, the show cannot resist mocking the president when the situation calls for it least, but on the whole, the careful direction keeps the whole affair afloat. Easily the best episode of the show's final season.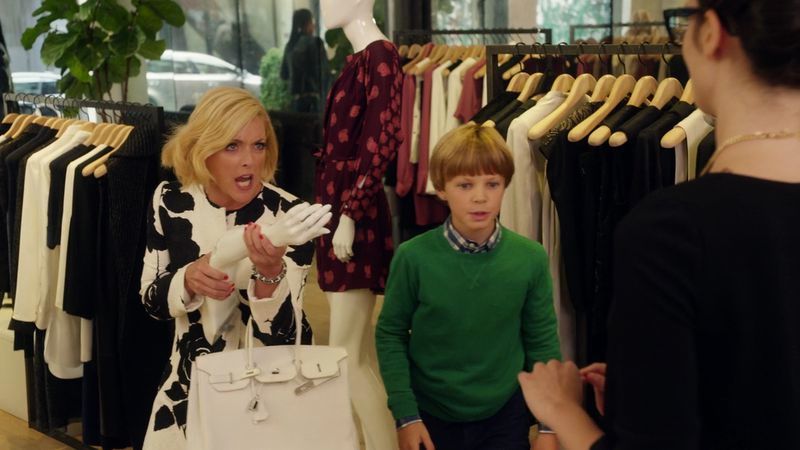 1) While it may not appear to be at first, Season 2's "Kimmy Gives Up!" [S02E05] is also a break in the show's format. In this instance, the break extends to the visuals (30 Rock editing alums Craig Cobb and Elizabeth Merrick go hard on the tonal montages, cutting together essentially two full music videos) as well as to the inner states of the show's characters. Bubbly Kimmy is suddenly forced to admit a loss, the eternally griping Titus approaches something resembling emotional fulfillment and jet-setting Jacqueline has to actually take a maternal role when it comes to raising her younger child. These story decisions are all audacious affairs that are followed through with maximum levels of enthusiasm across the board. It is hard not to feel a twinge of devastation when Dong hands Kimmy some change from a public fountain and does not look back, instilled with the knowledge that he can never see her again in good faith. It is not all doom and gloom, though. Far from it. Titus's snatches of fake classics from the Great American Songbook are all miniature masterpieces of comedy songwriting (composer Jeff Richmond is nothing if not consistent) and there are too many quotable to list here, and the final song "Just Go On," from the fake musical Gangly Orphan Jeff, seems to have been a favorite among the show's staff, as it plays in full during the end credits of the series finale.
It is challenging to say, from this vantage point, what the legacy of The Unbreakable Kimmy Schmidt will be, and even more challenging to say if, decades down the line, its successes will eclipse those of 30 Rock. Perhaps the comparison is unfair, in light of the show's own ideas. After all, The Unbreakable Kimmy Schmidt continually reinforced the belief that we cannot allow ourselves to be defined by our pasts. Yes, who we once were matters a great deal when it comes to finding the roots for our ambitions and prejudices, but even more important than any of that is spreading positivity right now and staying — to quote the show's theme song — strong as hell.